Training for Organisations - SafeHaven
Peer-to-Peer Incident Support

An important part of effectively managing critical incidents in the workplace is how an organisation responds in the immediate aftermath.
Our peer level training in trauma-focused psychological 1st aid enables designated personnel to recognise and respond appropriately when a traumatic event occurs. The actions of an organisations personnel in managing workplace stress and trauma ultimately play a crucial part in both mitigating impact and facilitating recovery.
Training benefits:
Managers take appropriate, confident and timely action during a crisis
Assign and deploy resources where they are most needed
Operational services recover more quickly
Employees are supported appropriately to facilitate a faster recovery
Boost employee morale and gain recognition as a responsible employer
We provide the internationally recognised Power to Recover Organisational Training programme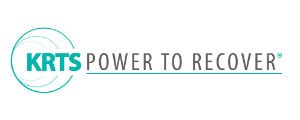 Managing Critical Incidents in the workplace is a two day training course:
Module 1: Understanding and preparing for critical incidents
Module 2: Supporting employees following a critical incident
Module 1

Module one is aimed at participants who are likely, as part of their duties, to encounter a critical incident (an event that could be classed as potentially traumatic). It educates participants on the human survival response and recovery from such incidents.
They will be taught the psychological and physiological response to critical incidents in a way that they can easily relate to in their specific workplace setting. They will also be introduced to the concept of prolonged trauma and the chronic effects on the body and brain and will learn simple strategies to maintain resilience in such situations.
The module will explain how the survival response leads to a range of ongoing reactions. Psycho-education will enable attendees to recognise trauma related reactions in themselves and others and be proactive in managing these, as well as how adaptive responses can become problematic and how to recognise when that is the case.
The module educates attendees on how to take responsibility for their own mental health and recovery and what helps a person better engage with organisational or professional interventions designed to support them. They will be taught a range of self-help strategies that are effective in managing the majority of reactions of employees following a critical incident. Finally understanding the rationale for when and how professional mental health support should be accessed will be explained.
> Check available course dates
Module 2

This module is aimed at personnel whose duties involve supporting colleagues following a critical incident. This could include managers, health and welfare personnel, peer supporters and human resources personnel.
Module 1 is a pre-requisite for this course.
This module builds on the psycho-education from module one, placing the learning within a workplace setting. It is a practical, more skills-based training. The aim of the module is to ensure managers have the skills to be able to identify and support employees experiencing traumatic stress reactions. It enables managers to be pro-active with their support, avoiding many of the common problems caused by uneducated management processes.
The module clarifies the role of the manager during a post-trauma period and considers attendance management and how the employee can be supported back into the workplace. Workplace supporters play a crucial role in the recovery and reintegration into the workplace of the individual. The module sets the learning in the context of the organisation's overall support programme, identifies further sources of advice and support and when they should be accessed.
> Check available course dates
Training locations
Training can be provided on your premises, at a nearby location, or we run training courses throughout the year in Wilmslow, Cheshire.